AAX Native, AU, VST and VST3 Perfecting
3D Audio
Sound Particles is a sound design software application capable of generating thousands (even millions) of sounds in a virtual 3D audio world.
STARTING AT $399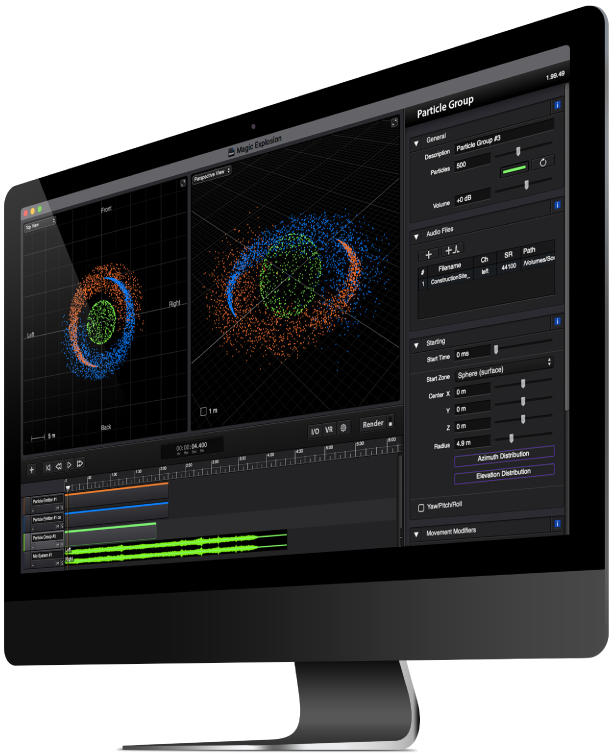 Energy Panner uses the intensity of a sound to control its movement. From traditional stereo to Ambisonics, this plugin enables artists to add dynamic depth to their panning techniques without any effort or additional routing.
$49 $39 ONCE
Are you an academic?
If you are a student, teacher, lecturer or a school, you have FREE granted access to the latest version of Sound Particles, the first native 3D audio software combining CGI & audio techniques to create a new audio standard. You may use this version for non-commercial purposes only.
With Sound Particles, you will take your sound workflows to the next level. Creating the unthinkable was never this easy.