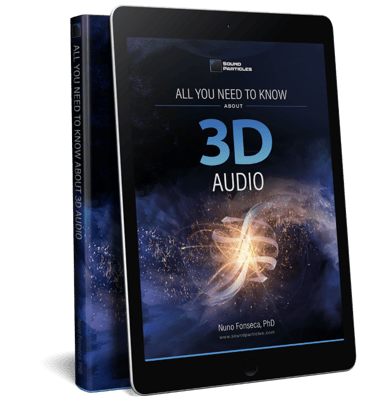 Immersive sound is the next big thing in audio. Cinema, TV, VR, AR, videogames, music, installations - everyone is moving to 3D Audio as a way to immerse audiences and improve their experiences. Don't miss this opportunity to catch the most relevant info on this topic! This eBook on 3D Audio by Sound Particles is packed with knowledge about:
CHANNEL-BASED AUDIO
OBJECT-BASED AUDIO
AMBISONICS
BINAURAL

The best thing about this eBook is that you can find all the info in one place, which is based on AES convention talks given by the author.
HELP OTHERS - SHARE IT ON SOCIAL MEDIA!